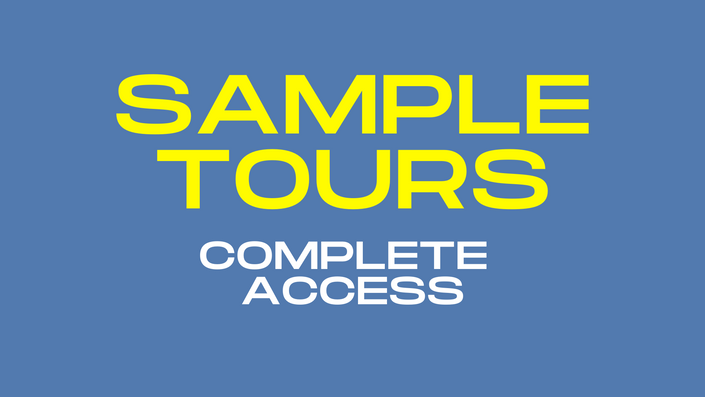 Sample Tours: Massively Speed Up Your Gig Bookings
We've compiled past tour schedules of a range of artists so you can find the clubs & festivals that fit YOUR music
Download Now
Regardless of what stage you're at in your career, if you're not asking for enough gigs, it's unlikely you'll be getting the number of bookings you want.

Most jazz club and festival promoters are receiving a huge amount of incoming offers so it's unrealistic to expect them to find you.
You know that...
I know that...
And yet with all the millions of other jobs you need to do as an independent jazz musician, spending hours searching the internet for possible gigs sometimes gets missed...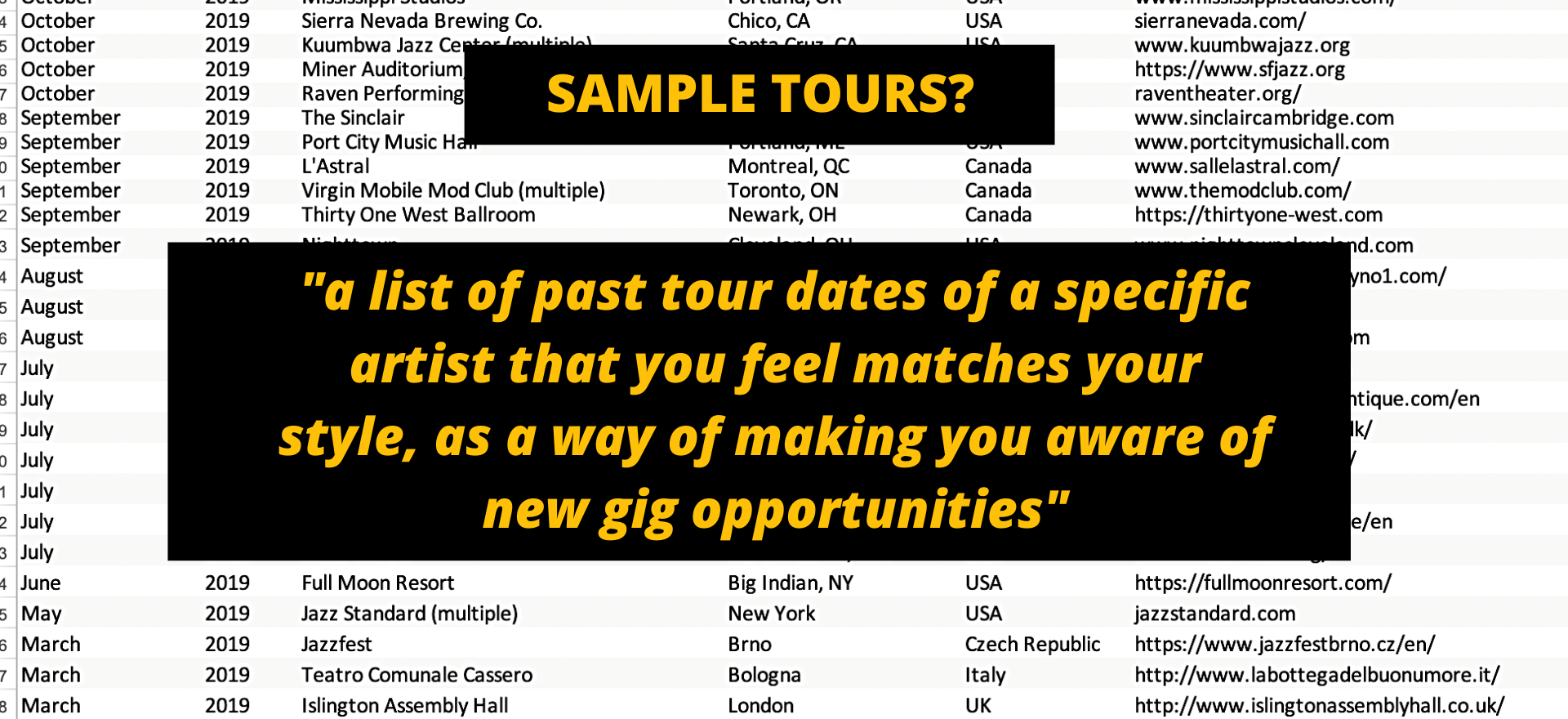 Asking For 'Enough' Gigs
I've seen first hand as an agent the direct correlation between the number of gigs you ask for and the number of gigs you get.
Of course, there will always be a big amount of pitching emails that get ignored, but as long as you're asking enough questions, you should start to see results...
Want to get 25 gigs for your project in 2022?
You might need to 'pitch' for 250...
That might sound depressing at first, but isn't knowing that the main barrier between you and more gigs is simply a bit of research and a bunch of emails a good thing?
Seems totally doable, no?
Better Gig Bookings: Step One

However you approach it, part one of getting consistent gigs is usually this:
Find out which promoters out there book the exact type(s) of jazz that you play

Find their direct email address
Contact them in a personal yet professional way
Make them excited about your music
Follow up with them regularly (and at the right times)
That doesn't mean pitching to any event with 'jazz' in the name when you have 30 minutes free, but focusing in on the ones that have proven - by their past booking choices - that they are into the style of music you make.
This offer here is designed to give you a massive headstart with item #1 on that list above...
Sample Tours Are The Answer
One of the most effective ways of doing this (and one that I've been doing for every artist I've ever worked for in the last 14 years) is to pick artists who are playing in a similar style and then search for all the places that they've played at.
Simple to understand, effective when done, but massively time consuming to do!
It's the modern equivalent of cutting out tour schedules from jazz magazines around the world.
So if you would like to sit down for your next gig booking session with a big headstart, this is our solution:

We've pulled together publicly-available tour histories from around the internet for a selection of well-known modern jazz musicians and compiled them into downloadable spreadsheets.
So far, we have sample tours for:
Kurt Elling (vocals) - 272 gigs

Cécile Mclorin Salvant (vocals) - 205 gigs

Stacey Kent (vocals) - 223 gigs

Aaron Parks (piano) - 175 gigs

Shai Maestro (piano) - 355 gigs

Julian Lage (guitar) - 384 gigs

Kenny Garrett (sax) - 98 gigs

Kamasi Washington (sax) - 276 gigs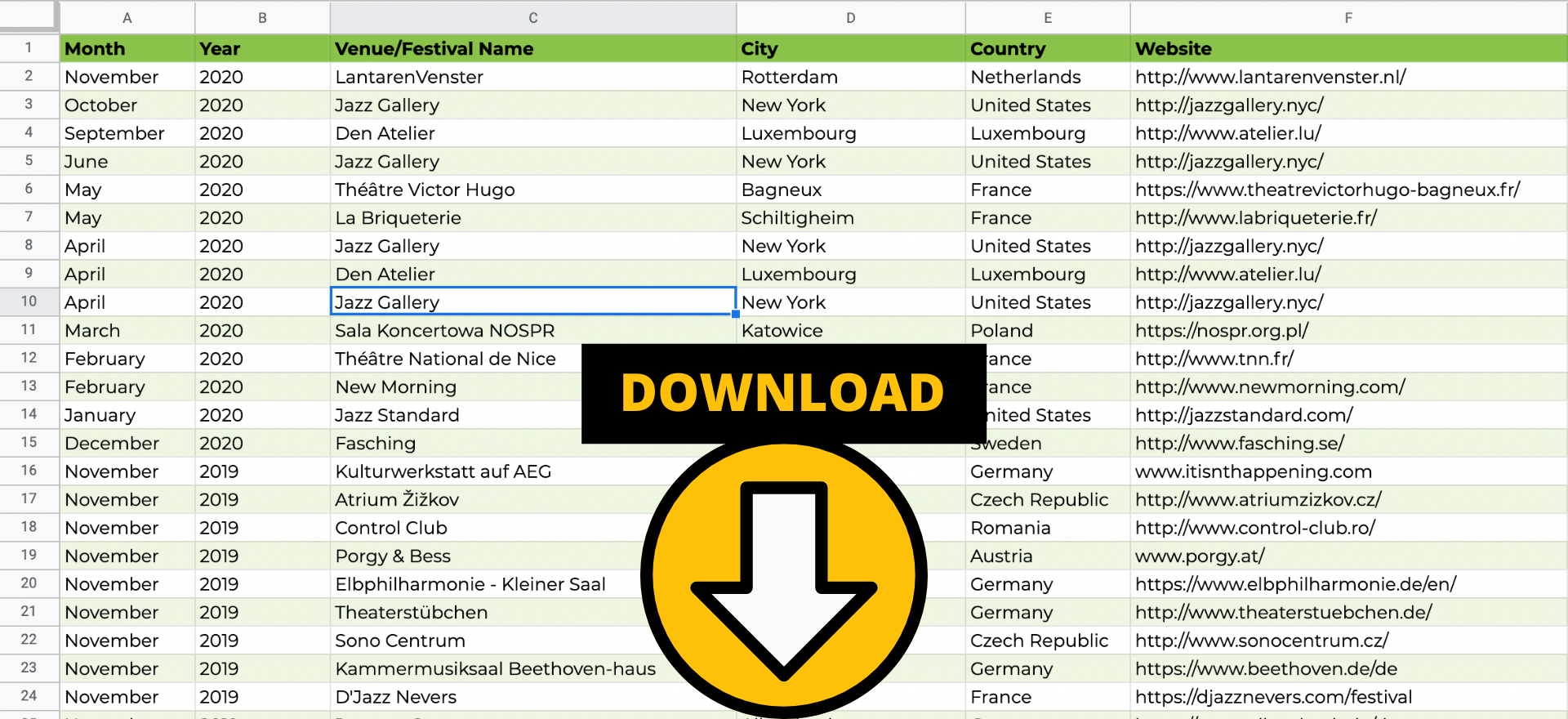 You simply need to identify the ones that have some common crossover with your own project and you've got a ready-made list of target clubs and festivals for your project.
Each artist spreadsheet has between 100 and 500 lines and includes:
Month

Year

Venue/Festival

City

Country

Website

[IMPORTANT: NO EMAIL, SEE BELOW FOR WHY...]

LET'S TALK ABOUT EMAIL ADDRESSES...
These spreadsheets are designed to help you find your way to the specific clubs & festivals that are right for you, and to be able to connect with them in a meaningful way.

They are the 21st Century equivalent of cutting out tour schedules from jazz magazines to get a better understanding of where similar artists to you are playing.
For a couple of specific reasons, these spreadsheets do not include email addresses.
ONE: An email is a very personal form of connection in the 21st Century and putting together lists of addresses that can be easily imported into a platform like Mailchimp and mass-mailed does not seem very cool.
And, aside from that, these types of emails don't get read much and so aren't effective for bookings.
Whilst we know that you (yes, you, reading this now) are probably diligent enough to not do that, we wouldn't feel right about putting that content out there into the world.
TWO: Sample tours are just step one in the process.
They are going to get you much closer to the right clubs and festivals, but you still need to research individual promoters to be able to reach them in the most persuasive way.
Checking out their website and finding their email address (which, honestly, is a 1-minute job in most cases...) is an important step (in our opinion) in being able to pitch in the most persuasive way.
"gives me energy to start booking again after losing so so many concerts of a Release tour in the last year"
- Isabelle Bodenseh, German flutist
Your Instructor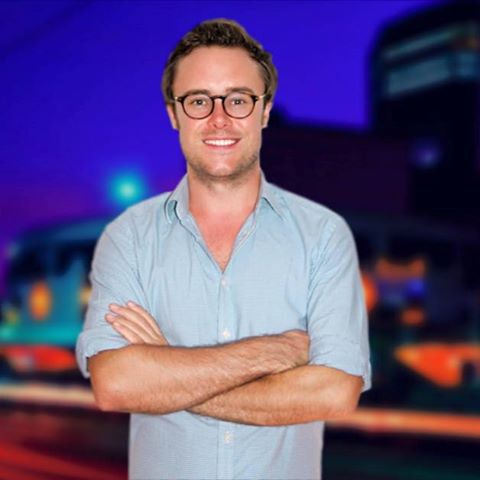 Hi, I'm Matt Fripp.
When I first started out as a booking agent, I was fortunate enough to work for an agent with a big database of contacts.
But despite having hundred of email addresses at my fingertips, there was still a problem:
I didn't really know who these people were and, as a result, I couldn't figure out easily which bands they would like and how to talk to them.
My solution was to build a folder of sample tours.
I bought a ton of jazz magazines and cut out the gig listings
I printed out tour schedules from artists similar to mine
I searched for jazz festivals and made notes on their bookings
Once I'd been doing this a while, I started to get a better idea of what each promoter was looking for.
Finally, I could approach them with more relevant offers which meant better results for me and (hopefully) less irrelevant emails for them to read.
Of course, I'm not saying I immediately booked hundreds more gigs.
But I started to notice a steady improvement in the engagement with these people and a steady increase in the number of positive responses and, as a result, bookings I was getting"
Course Curriculum
Info
Available in days
days after you enroll
Singers Sample Tours
Available in days
days after you enroll
Saxophone Sample Tours
Available in days
days after you enroll
Frequently Asked Questions
What Do These Downloads Include?
Registering for the sample tours gives you access to 8 sample tour schedules from 🎙️ Kurt Elling 🎹 Shai Maestro 🎙️ Cecile Mclorin Salvant 🎷 Kenny Garrett 🎹 Aaron Parks 🎷 Kamasi Washington🎙️ Stacey Kent Each spreadsheet includes a list of tour dates that these artists were advertised to be playing, in the following format: 1) Month 2) Year 3) Venue Name 4) City 5) Country 6) Website
What Should I Do With These Spreadsheets?
Step one of booking more gigs is actually knowing what's out there! Each of these spreadsheets should highlight new clubs and festivals around the world that are booking music in your style. Our best advice would be to familiarise yourself with each one and, if you feel it's right for you, try to pitch to them.
Do these spreadsheets include email addresses?
We believe that emails should not be shared without permission and do not include this information. We also believe that the best results in gig bookings come from approaching each contact as a human being, avoiding mass mailouts and trying to build real relationships. However, with the festival name & website address, finding contact details for those promoters you feel are a good fit should be easy in 80% of cases and possible in 99%!
Where does this information come from?
All information in these spreadsheets is from publicly available sources. As we do in our own work, we simply searched the internet for tour announcements and lists and compiled them into these spreadsheets. You can totally replicate this yourself, at no cost, but (from personal experience) it is not a quick job!
Are these complete lists?
We aimed to include enough tour-dates to give a good representation of the different tours that happened and a nice overview of how the artists' touring work developed over the years. They do not, however, list 100% of the gigs that artist has done, especially when it comes to side work. It's also possible, for various reasons, that there are gigs listed which did not happen in the end - such as those listed during the 2020 season.
Will you be adding more sample tours?
Yes! We will be publishing new sample tours in due course. If you select the 12-month option, you'll get instant free access to all additional ones in that period. If you have requests for specific artists' tour schedules, feel free to drop us an email!
What about the 2020 gigs on there that were cancelled?
If we're trying to get inside the mind of promoters, the goal of these sheets is not to know all the shows that *happened* but the ones that we booked. For this reason, we've left in a whole bunch of 2020 shows which were most likely postponed or cancelled, because they are still valuable in showing you the style of the clubs and festivals.
Are all these clubs & festivals still active?
Whilst the majority of clubs & festivals are still active (covid-aside...) there may be some that are no longer happening. Our focus for this project was to showcase the types of tours that these sample artists were doing and, whilst we removed some of the venues that are no longer active, we felt it was still useful information to get an idea of the locations of gigs and the different cities and countries that could be reached in one month, for example.
FOR EDUCATIONAL AND INFORMATIONAL PURPOSES
These sample tour schedules are compiled to give you an insight into the types of concerts and tours that these target artists are doing.

The content was researched from publicly available sources from around the internet and, as such, we can't guarantee the completeness or accuracy of it; the information provided is for educational and informational purposes only and you are responsible for verifying any important details before taking action on it.
If you have any questions or doubts about the information, feel free to drop us an email to clarify and we'll be happy to help!
100% Money Back Guarantee
Purchasing this content comes with a 30-day 100% money back guarantee.
If, for any reason, you are not happy with it, you can contact us anytime within the first 30 days for a full refund.
READY TO GET BACK TO BOOKINGS?
Booking gigs is not rocket science, but it does involve several steps, each of which take TIME!
If you're interested in speeding up that initial 'discovery' process and finding venues and festivals which could be most relevant to your project, these spreadsheets will provide you with a massive headstart!
So, if you'd like to get on track for 2022 bookings and make more progress in less time, this offer is for you.